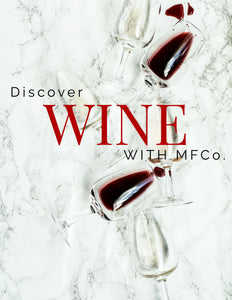 Come discover the world of wine with us.  Any current level of knowledge is welcome!
A great initiation and conversation about the very foundations of Wines around the world.  From the vines to your glass. You will also become a member of MFCo.'s Wine and Food Club.
Tasting of 5 different unique wines included accompanied by a few bites to complete the experience. 

Save the date
Wednesday October 4th at 6pm(3 hours approx.)
All equipment, documents and products are included, price is per person.

Looking forward to seeing you all!